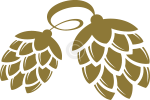 Craft Beer in Australia is our Passion
Here at The Monk we're dedicated to Australian Craft Beer. Consider us your local Internet Beer Monk.
This website was established to offer Australian craft beer lovers a resource on where to drink craft beer, where to buy it (locally, online/delivered), or how to make it yourself.
Please note this website is not associated with The Monk, Fremantle, a business sadly affected by the COVID pandemic.